8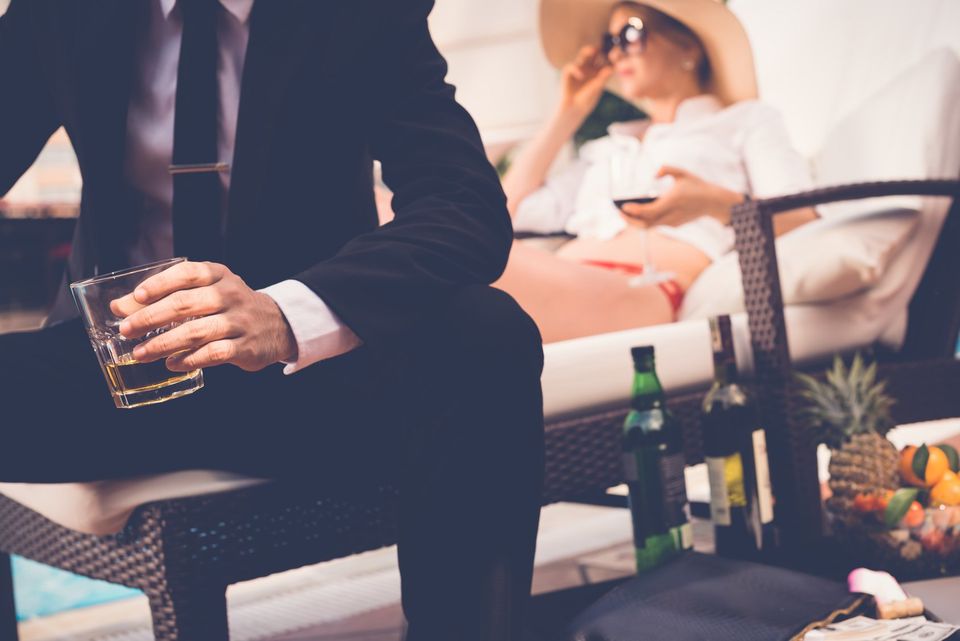 1. Colours – Summer allows for a much wider scope when it comes to colour in the wardrobe. Move away from the standard navy and charcoals this season, even if it just means lightening up a shade or two. A dark teal mohair will have you feeling as cool as you'll look. If you want to stand out, you can't go wrong with an off white suit paired with a bold, collegiate striped tie in blue and burgundy.
2. Combinations – Broken suits are a staple look for the summer. A classic cut pair of white trousers, not too tapered, willcontrast elegantly against a rich blue, linen wool blend jacket. Feel free to swap out the blue jacket for pink, mustard, green or pale, straw colours and marvel at the effortless sartorial result. Another simple trick is to switch it up. Go light up top and dark on the bottom. Off white, cream or light brown jackets work just as well against navy or darker green trousers in alightweight, summery fabric. 
3. Casual Shirts – To create an elegant smart casual outfit, lose the tie and pair a smart, tailored denim shirt with alightweight navy suit. If denim is not your thing, find yourself a cotton polo shirt with a wide cutaway collar in white or cream. Go for a bold, patterned pocket square in summery colours, ruffled instead of folded and a pair of white trainers to complete the look.
4. Neapolitan Jackets – If you want to stay comfortable in the heat, go for a soft shouldered, half lined summer jacket.Throw some patch pockets on there to achieve a cool, Neapolitan style. Think cottons, linens or silk and wool blends to stop you from sweating to death on the commute home. Score extra cool-points with a pleated sleeve head and watch as those in-the-know admire your understated, elegance.
5. So You Want To Be A Boxer? – Summer 18 will see a boxier cut for mens tailoring. A resurgence of slouchy, 90s despondence will influence some of the up coming seasons trends. Be warned, its easy to get this wrong but if you're willing to take a risk, experiment with wider cut trousers that don't cling to the thighs. Think about straight, relaxed lines through the jacket and forget the militaristic conduit cut, nipped in at the waist. When it comes to the hourglass suit, the last grain of sand may well have slipped into the bottom bulb…. but I doubt it.