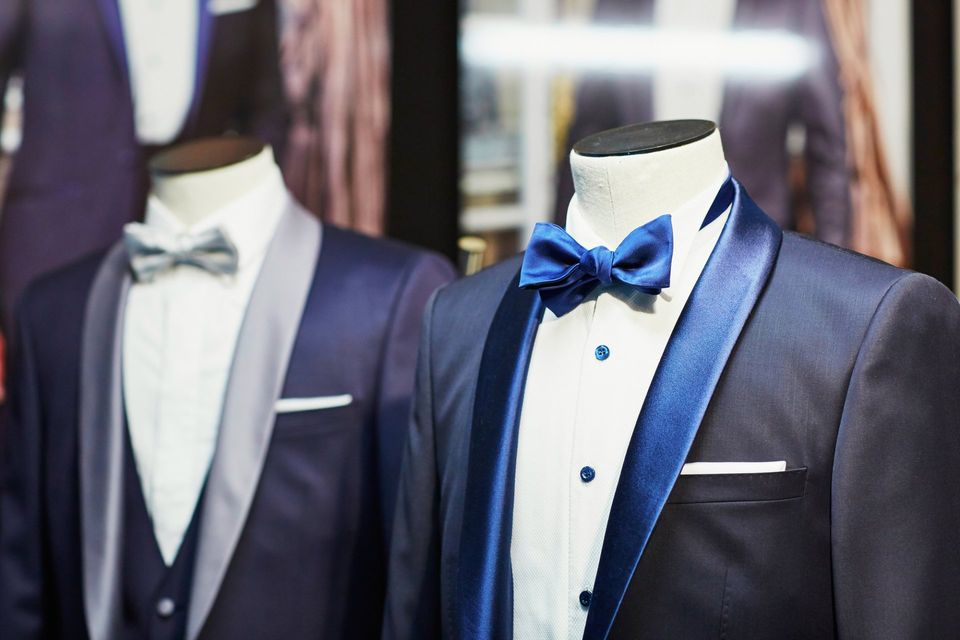 Is there anything better than a brand new suit that's tailored especially for you? We've compiled a list of the top ten tailored suits that should feature in every man's wardrobe, in no particular order because in our opinion, they're all as essential as each other!
1. The classic black
A black suit is an absolute must in every man's wardrobe. Executive Style has created a list of 50 ways to wear this classic suit because black really does go with everything! This suit will get you through a day in the office but can double up as a black tie alternative, if a tuxedo isn't your style.
2. Patterned
Whether you opt for checks or stripes, a patterned suit is a great addition to any wardrobe. It can be as subtle or bold as you wish, suiting your personal style. This classic style is not over the top but brings variety to your collection and can be matched with a plainer shirt and tie.
3. The slim fit
A particularly slim fit suit is flattering on any body shape but especially if you have a narrower frame. If you are less broad, a slim fit suit will enhance your natural shape rather than drown it.
4. Tweed
The tweed suit is rooted in British heritage and can be embraced at a number of occasions. Bring a country edge to a formal event, or wear either the jacket or trousers alone with non-tweed for less formal occasions. Business Insider, who offersan extensive guide to wearing tweed, suggests pairing a tweed jacket with a white t-shirt and jeans.
5. The navy wool suit
Is there any suit more essential than the navy wool suit? This sing-breasted suit is an absolute must have, it suits almost everybody and is a respectable, classic suit.
6. Black tie
Required a handful of times a year, a tailored tuxedo is an absolute essential because, let's face it, who doesn't look good in a tux?
7. Be bold
A bold coloured suit is a new and exciting trend for 2017. Stylists are moving away from traditions and introducing a pop of colour. Whether you opt for a pastel coloured suit or a more bold green or purple, a colourful suit will be sure to jazz up your collection.
8. The summer essential
Opt for a linen or cotton suit to keep you cool at a hot summer wedding. This suit is versatile and can also be worn for a hot day in the office.
9. The double-breasted suit
The double-breasted suit is making a big appearance in 2017 and is a great alternative for a black tie event. Some are even taking the 1920s style to the next level and contrasting a white jacket with black trousers.
10. Classic grey
Finally, no man should be without a classic grey suit. Whether you prefer a wool charcoal suit or a mid-grey more classic style, a grey suit is always an essential.
So there you have it.  We hope our list of the top ten tailored suits has given you some inspiration to upgrade your collection. The most important thing is to make sure you buy the right size and use a tailor who can tailor your new suit to fit you perfectly.