Credits to: AKAstudio – collectiveWant to keep ahead of men's fashion? Then you need to head out to the twice yearly fashion expo centred in the Fortezza da Basso, Florence. If you were there this year, you'll know there's no better platform for men's fashion, with the big names in menswear all present and some more experimental creations making their presence felt too. If you weren't in attendance, then we've put together an overview for you of the key themes that emerged:
An eye for detail
If you're an urban gentleman with an eye for detail, then look to the designs of Alessandro Squarzi, his menswear collection was precise, practical and aesthetically pleasing. Here, fabric, quality and cut were placed front and centre. Wear his designs, and you'll cut a distinct and stylish figure about town. Alessandro's designs are a testament to the transforming qualities of a tailored suit and a well-cut shirt.
Colonial Chic
There was a noticeable colonial chic evident at the expo, where natural fabrics, including linen and cotton, were much in evidence; often cut in meticulous three piece suits. Sculpted hats in natural straws topped off the outfits. One couldn't help but hold a number of Waugh and Forster novels in mind when one perused both the exhibitors and the attendees.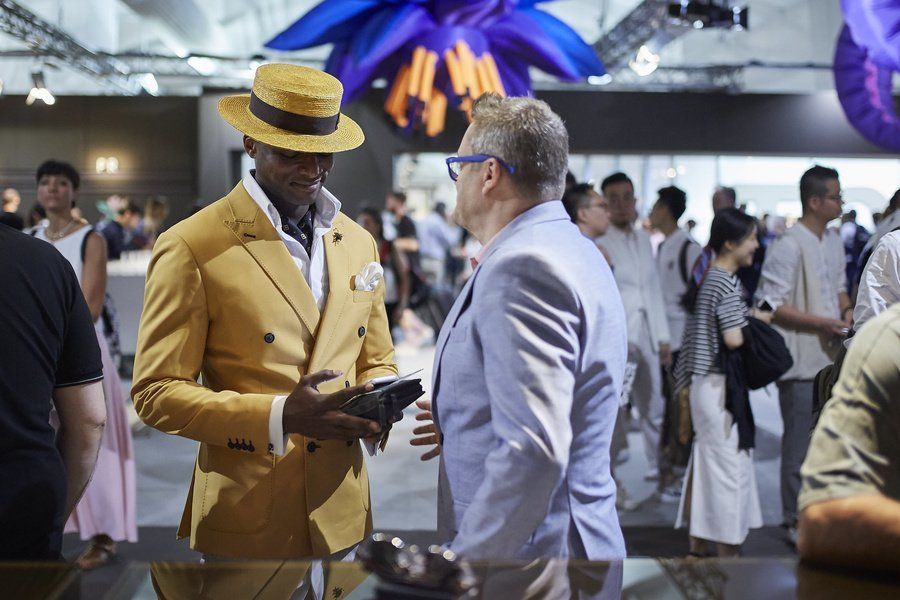 Edwardian gentleman
Are you a dapper gentleman? Then one striking and not unrelated theme which emerged at the expo is what we'll term "The Edwardian Gentleman". You might recognise him. He was there in his immaculate three piece suit, with a handle bar moustache, a bold wide tie, a pocket handkerchief and a watch chain for accessories. Sometimes he seemed to be channelling a boating aesthetic, sporting a jacket wrought from a wide-stripped material. Punting on the Cam anyone?
Lux casual
Sorry though we are to admit it; the penchant for luxury sportswear doesn't appear to be going away anytime soon. Though the three piece suit was still much in evidence, so too was lux casual wear and we wouldn't be doing our job if we didn't mention it at least briefly. It's loose, shiny and unbecoming, and so not your style, you know better…
One to look out for:
Carlo Volpi, the London-based Tuscan fashion designer, was awarded the prestigious Herno Award for his off-the-wall creations. Carlo's designs bear one trait which is surprisingly rare in a fashion designer; they are truly distinctive and really couldn't be mistaken for anyone else's. Carlo's outsize sweaters (remember we've mentioned those in a previous post) in bright colours, trod a path between comical and comic-like. The mind boggles as to how he manages to combine such diverse influences and make them, well, hang together. Look at his designs, and everything from cartoon characters to superheroes come to mind, with a little street style thrown in too. So, one can only presume that the talented Carlo has super powers of his own – in the fashion stakes anyway.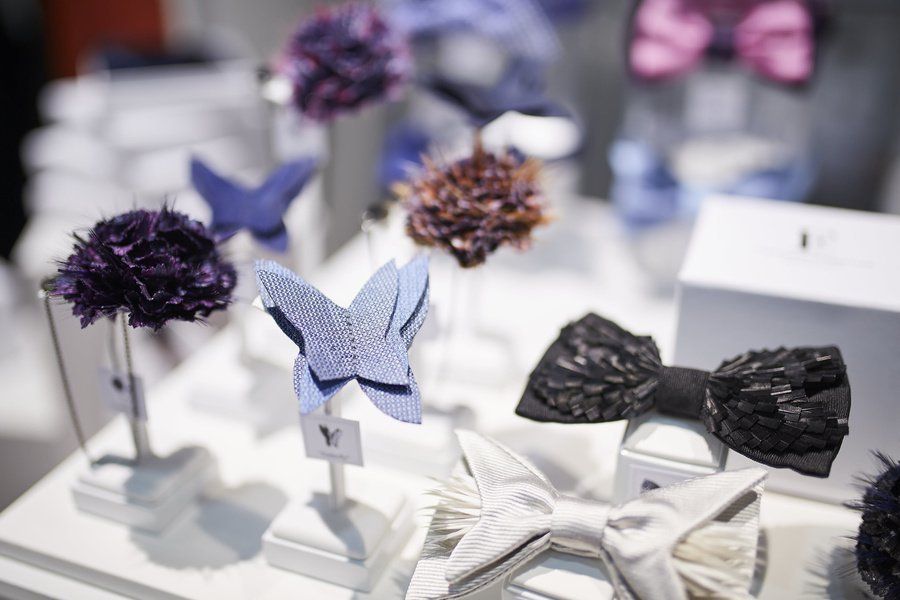 Credits to: AKAstudio – collective
So if you take a far-sighted approach to fashion, then look to the Pitti Expo for inspiration, and stay one step ahead of the fashion pack.