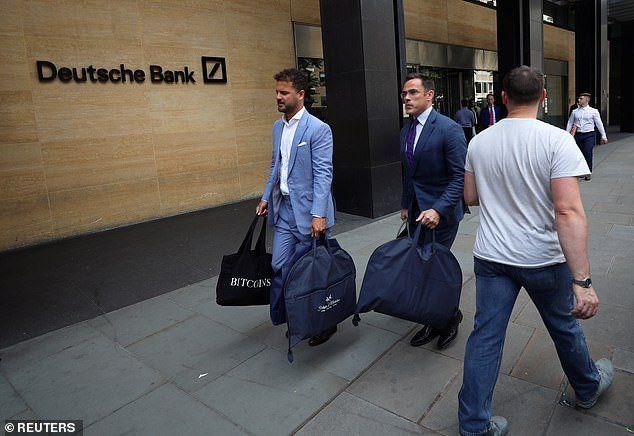 We were having a regular work day on Monday July 8, 2019 when we suddenly became part of world news. Alex Riley and I were caught by a Reuters cameraman leaving Deutsche Bank, mistaken to be executives of the bank who were fired from work, exiting the office with our personal belongings.
Deutsche Bank Massive Lay-offs
That day, news came out that thousands of staff in London were laid off from work and were going home teary-eyed and shocked by what befell them. Deutsche Bank, the largest German Bank, is said to be cutting at least 18,000 staff worldwide over the coming weeks.
We were scheduled to fit Managing Directors of Deutsche Bank suits that they ordered weeks ago, not selling suits as some of the national press wrongly claimed. Little did we know that as we fitted the MD's suits in their offices, a meeting was going on at the very same time laying-off hundreds of employees. According to press reports they received white envelopes containing the letter of termination and were advised to leave the bank's premises by 11 in the morning that same day
Tailors in suit
The following day, news about the massive lay-off of staff of Deutsche Bank in London, which involves at least 3,000 people came out. Pictures of people leaving the office began circulating the internet. We were one of those, but without the letter of redundancy…
A camera captured us as we left the building, carrying in our hands several bags containing the suits that were fitted that day. The news published by Mail Online stated this:
"It was thought they were among the hundreds of employees seen leaving the office clutching personal belongings and redundancy envelopes, and their image was beamed around the world.Many believed a tote bag emblazoned with the word 'Bitcoins' held by one of the men to be a satirical dig at the German firm by a sacked banker".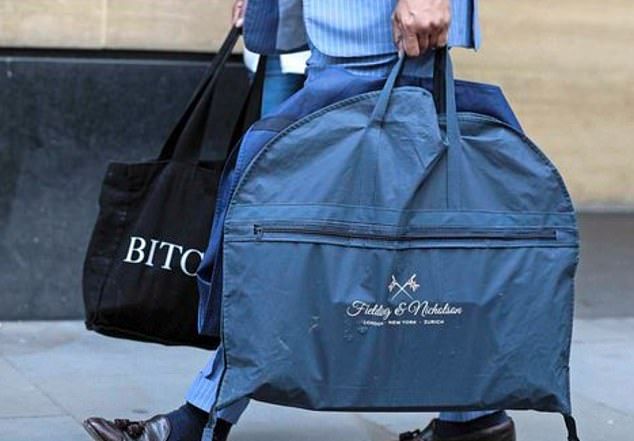 Fielding and Nicholson goes viral
In this day and age, posts often go viral of because of things that people do differently, amazingly or strangely. In the case of Fielding and Nicholson, on that fateful day, we were doing our jobs just like any ordinary day: Delivering suits to clients for fitting, making alterations to create the perfect fit, just like any other day. 
We embraced the post going viral, across international news channels such as The Wall Street Journal, Forbes, The Times, along with countless news agencies as far away as China and Australia. However, it came at a time when others were being sacked from their work and going home with tears in their eyes. We had mixed emotions, happy because it helped us to be more widely known across the globe, but disheartened at the same time with what happened to the fate of those who were laid-off. 
This will be a day we will surely never forget!