In 2006 Mr Ian Fielding-Calcutt longed to develop a bespoke tailoring company that delivered a contemporary twist on the foundation of traditional quality and workmanship. Ian's extensive tailoring experience, coupled with the knowledge that there were others out there looking for something refined yet edgy, gave him the impetus to do it himself.
Ten years down the line Fielding & Nicholson is ranked amongst the top ten tailors in London, bringing shirts, suits, coats and casual wear to thousands of clients. The company now prides itself first and foremost on service and delivers to clients across the UK, New York and Zurich.
Three levels are available for purchase from Fielding & Nicholson: Icon, Gallery and Elegance. The Icon range is a made to measure service offering a wide range of cloths that can be used to make a suit to your own specific measurements. Gallery offers a unique bridge between bespoke and made to measure, with a laser cut bespoke pattern finished by hand – boasting the construction benefits of a bespoke suit, with a much more digestible price. The elegance is our fully bespoke range, hand-cut and expertly finished by our master cutter Raymond.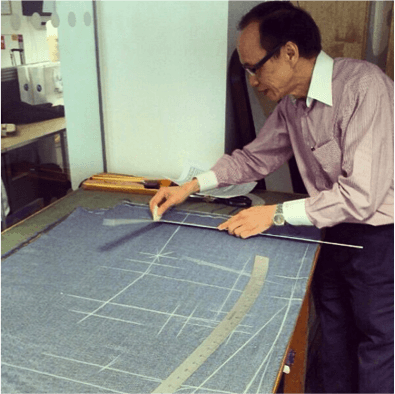 In 1973 Raymond started learning his trade in Hong Kong creating and cutting trousers. In the 1990's Ray came to the UK and began working on Savile row for the likes of Welsh and Jeffrey and Gieves and Hawkes. These 40+ years of pattern cutting experience with many renounced tailoring houses are evident when you watch Ray at work.
As if it were a simple sketch, he will skillfully create a pattern by hand using the customer's unique measurements. On a client's first fitting Rays expert eye can immediately see any stray folds or creases that interrupt the smooth fit of the garment and he will re-cut the cloth using the newest measurements to provide a truly exquisite fit.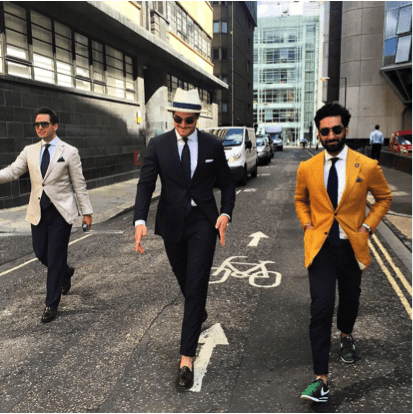 In keeping with the Savile row standards, Fielding & Nicholson uses cloth merchants such as Dormeuil, Huddersfield Fine Worsteds, Dugdales and Scabal for all of it's suits and coats. These four luxury providers give a huge range of choice; covering everything from light, bright summer cloths to thick, warm cashmere coats. Bespoke shirts can be in a range of cotton or linen cloths of varying colour and design, so you can always find a style perfect for you.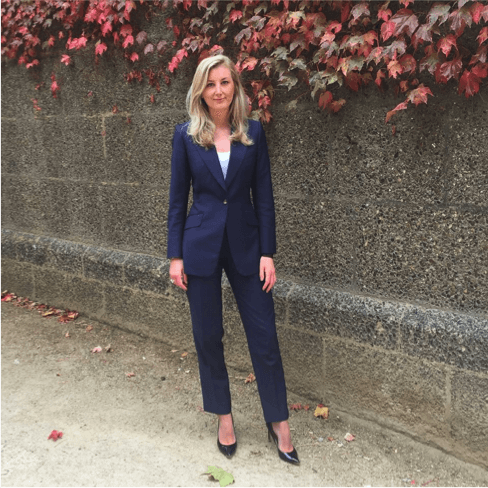 As well as clothing many gentlemen around the world, Fielding & Nicholson also proudly dresses many female clients in our bespoke suits, shirts and dresses alike.
Due to differences in proportions creating a bespoke pattern for a ladies suit involves a lot of extra shaping and sculpting which can be very difficult to achieve when altering an existing pattern. This is where Raymond's skill and attention to detail truly becomes apparent. By creating the pattern from scratch, every curve will be hugged comfortably and every detail will be customized to the client's unique specification.
F & N also works with Henry Humphrey, formerly of Tommy Nutter Savile Row heritage, who counts many of the worlds glitterati as part of his impressive client book.
Why choose us?
Not only will you be buying a bespoke suit, you will be investing in a piece that will last you for years to come – at least five to be precise. Fielding & Nicholson's pride in customer service has lead to our five-year aftercare service, meaning over a five-year period after purchase our tailors will happily repair or adjust your garments as your weight fluctuates.
In addition, our gallery range provides a unique steppingstone between a basic made to measure service and the more expensive fully bespoke that many people struggle to afford. Gallery is a semi-bespoke range, cut by machine but finished like a bespoke suit – making the gallery a perfect best-of-both option. The cherry on top is that all of the styling, measurements and fitting of your garment can take place in the comfort of your own home or office – you don't need to lift a finger!