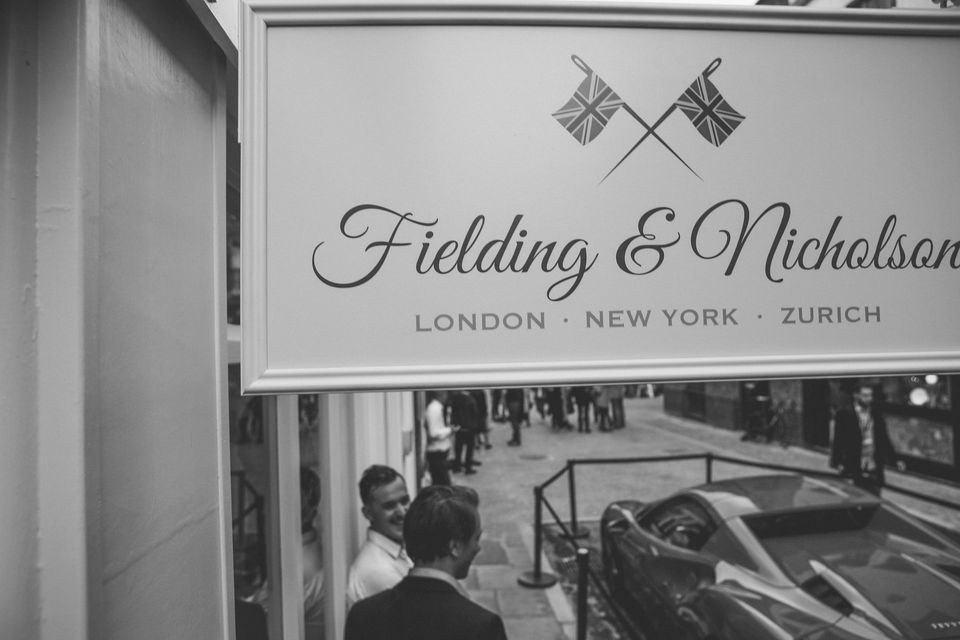 Step into Shoreditch to step out in style
Want to step out in style? Then step into our new showroom in Shoreditch. We're pleased to announce that our new showroom has opened for business. 
If you've been disappointed with the cut, fit or quality of the suits you've purchased in the past, then make your way to Fielding and Nicholson. Step through our doors, and you'll find a range of handmade off the peg suits, a fitting room, ourcutting table and a plethora of fabrics from which to choose a custom made suit. Our skilled tailoring team will also beon hand to assist you.      
New showroom opens its doors
Leave the clamour of the city behind you, sit down and relax while plans for your suit take shape. Settle down and unwind with a cool alcoholic beverage, while listening to your choice of music on our Sonos system, all in comfortable and luxurious surroundings. You'll have a tailor made experience that's far beyond anything you've experienced on the high street or amongst the hustle and bustle of the city.
Looking for a bespoke suit?
Step into Fielding and Nicholson's Shoreditch showroom, and our skilled team can tailor a bespoke suit to your exact specifications. Choose a suit from our Elegance range, and you'll benefit from the expertise of our Master Tailor Raymond, who'll hand draw a pattern specifically for your suit. Your suit will then be cut out and hand stitched in readiness for your first fitting. Once you're satisfied that the fit is correct, your suit will be finished to the highest standards, including telling details such as hand stitched button holes. Moreover, suits from our Elegance range come with a five-year guarantee too. Choose a suit from Fielding and Nicholson, and you'll receive traditional tailoring with a modern twist.
Cloth that's a cut above
Choose a tailored suit from Fielding and Nicholson, and it will be wrought from the finest cloth from merchants including Dormeuil, Huddersfield Fine Worsteds, Dugdales and Scabal. We're pleased to support West Yorkshire cloth mills and merchants, continuing a centuries-old tradition. You'll have thousands of fabrics to choose from for your custom-made suit. So whether it's tweed, fine worsted or cashmere that you'd prefer, you'll find it at Fielding and Nicholson. Moreover, our skilled tailoring team can give these traditional, high-end fabrics a distinct, modern look when cutting your suit.
Accessories of distinction
In addition to our tailored suits, we offer a range of high-end accessories including shirts of unparalleled quality, fitted and finished to your specifications, with hand stitched button holes, mother of pearl buttons and high thread count cloth.You'll also choose the collar, cuff and button colour, giving your shirts a personal touch. We also offer hand-cut ties, cuff links and luxury leather goods in our accessories range.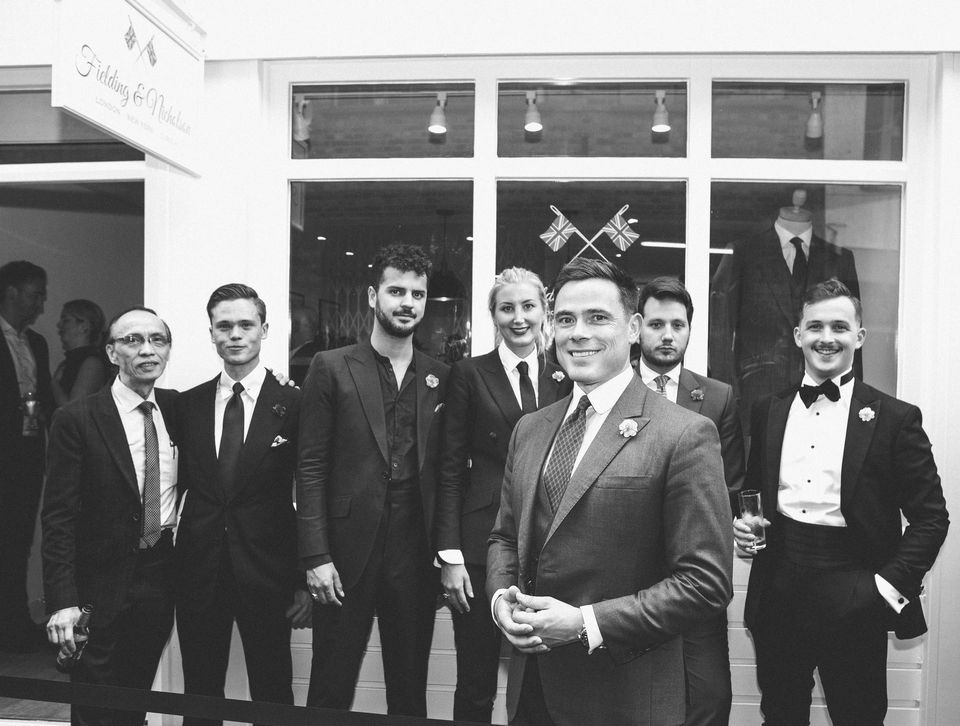 Facing a sartorial dilemma?
If you're unsure which style of suit or fabric to choose, our skilled tailoring consultants will be on hand to assist you. If a sartorial dilemma is a cause for concern, our team can explain the etiquette of style for every occasion so that you won't make a faux pas. From white tie to black tie, morning dress to country clothing, our team will be on hand to advise you so that you won't put a foot wrong style-wise.
Tailored suits London
Looking for tailored suits London? Want a suit that's unique to you? Then view our modern, distinct style on our new website, and arrange a fitting with our skilled team at Fielding and Nicholson for your next bespoke suit, for traditional tailoring with modern style.