Best suit movies from the last 20 years
Films are a favoured source of entertainment for many folk all over the globe and, given the current lockdown circumstances, what better time to hunker down and watch a great movie. When it comes to cinema and suits we truly are spoilt for choice by the many classics that have been produced over the course of the last century. 
There are many lists to be found on the internet documenting the best sartorial films but several of these are less-than current and more modern movies tend to be overlooked. Don't get us wrong, there are certainly many incredible older must-watch movies that can satisfy your suit fix, but for the sake of recognition here's a list of just a few movies from 2000 to now to inspire and entertain the modern sartorialist. 
Modern Classic Styles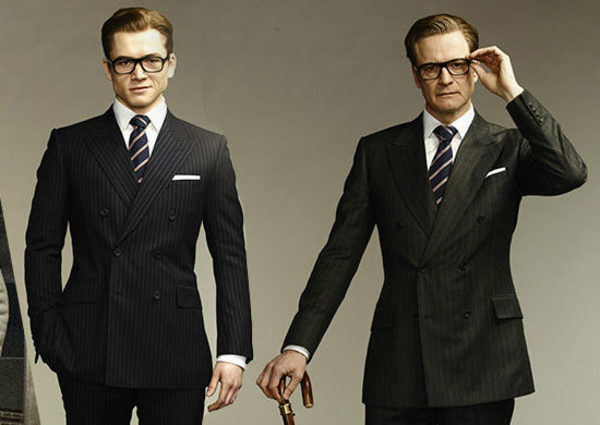 Kingsman: The Secret Service and Kingsman: The Golden Circle
Both of the Kingsman films are witty, stylish spy films – not quite like any of their predecessors of a similar ilk. They poke fun at classic action movie clichés without overstepping the spoof mark, packing in over-the-top fight scenes with equal parts of a refreshingly sharp wardrobe. Colin Firth reminds us all how great the classic suit styles really are and Taron Egertons "Eggsy" proves that the classics look just as good on a younger gent. 
Daniel Craig's Bond
Thinking of films and suits, there's a good chance Bond was the first thing that comes to mind. And rightly so. A little more stripped back on the gadgetry and flamboyant plots than any before, Craigs bond is a simpler more realistic take on the super-spy. Far from the brightly coloured and baggy suits of the retro Bonds, the wardrobe is sleeker – built around simple, classic subtle colours with slim modern tailoring. We can all learn a thing or two from both his suits and indeed his casual style.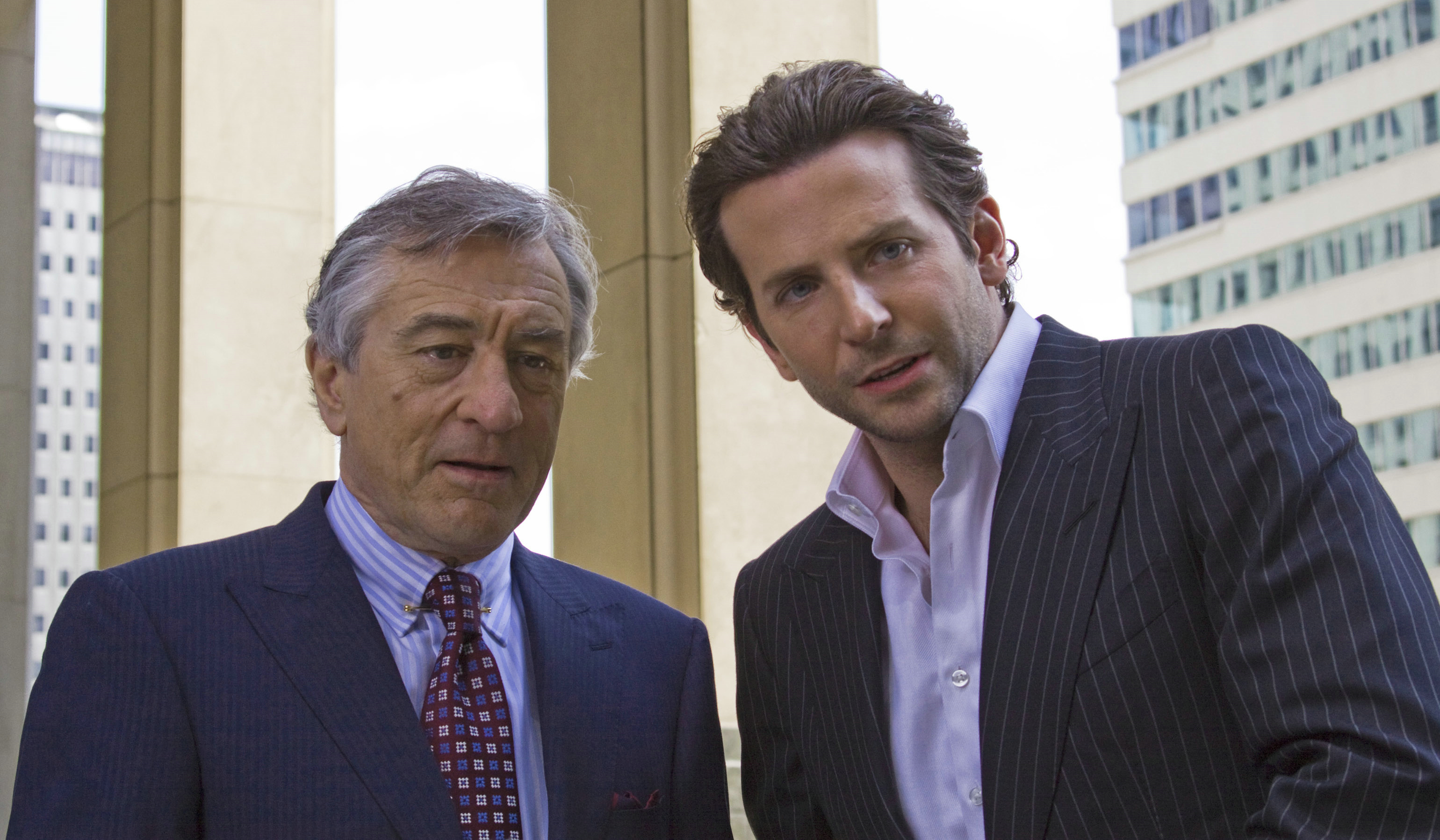 Limitless
A man takes a pill that increases his IQ, dramatically sharpening his mind and allowing him to fix up every aspect of his life – wouldn't that be great?! Bradley Cooper's character begins the film as something of a slob in a mental rut. Shortly after taking the pill he becomes highly intelligent, making his way to the local tailor to sharpen up with a bespoke suit – clearly the pill works. With his now genius mind and powerful image he starts to make some serious ground in stocks, romance and more.
Modern Casual Styles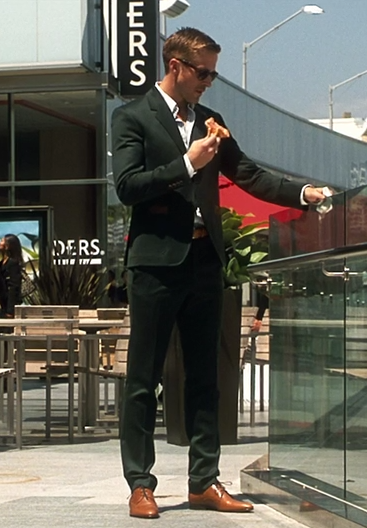 Crazy Stupid Love
In this Rom-Com (stay with me here) Steve Carell's character "Cal" is a middle-aged man facing a divorce from his cheating wife. Depressed and unkempt, he finds himself drowning his sorrows alone at a local bar. Enter Ryan Gosling's "Jacob", a smooth womaniser that comes to pity the miserable Carell, promising to help his "recapture his manhood". He passes his knowledge to Cal in the medium of a – very amusing – man to man shopping trip. By the conclusion Cal is transformed from disheveled and mopey to a master of bold suits and sharp tailoring – take notes gents.  
Focus
No, not the famed DIY store of latter years! This movie sees Will Smith at his slickest in this entertaining con-artist movie. Charming, well-dressed and successful con man "Nicky" picks up a disciple in the form of Margot Robbie's "Jess". At first just teaching her his ways, they soon become involved romantically. That is until Smith cuts the relationship short – a decision that may come back to haunt him in the future. Both Smith and Robbie are effortlessly classy, with wardrobes to make anyone jealous. 
Eccentric Styles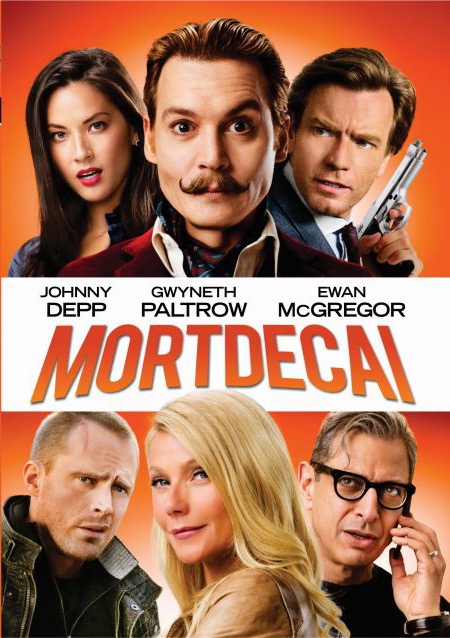 Mortdecai
Johnny Depp's best movie? Perhaps not. However it is a bit of fun with a big cast and some great outfits. Depp's Mortdecai is an eccentric aristocrat attempting to track down a missing painting to pay off an enormous debt. He's something of a Clouseau character, bumbling around whilst he plays detective. Granted it is all a bit silly, but the use of costume is imaginative and although its unlikely there's anything you'd wear day-to-day, there's certainly some inspiration to be found.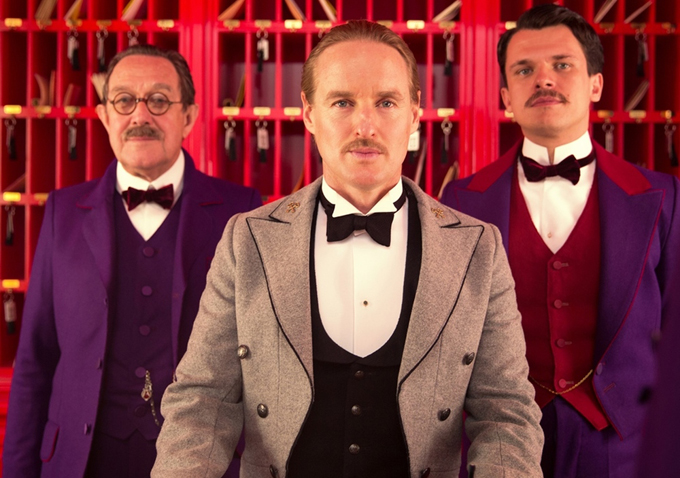 The Grand Budapest Hotel
Truly a visual masterpiece, this comedy-drama from Wes Anderson follows the story of a renowned concierge and his protégé as they embark on a quest for a fortune, all against the backdrop of encroaching pandemonium. The colour and style of the suits and outfits in the film are all of retro origin, though everything is brighter and bolder than anything you would actually have seen in the 1930's when this film is mostly set. A great watch for the plot, the cast and the style.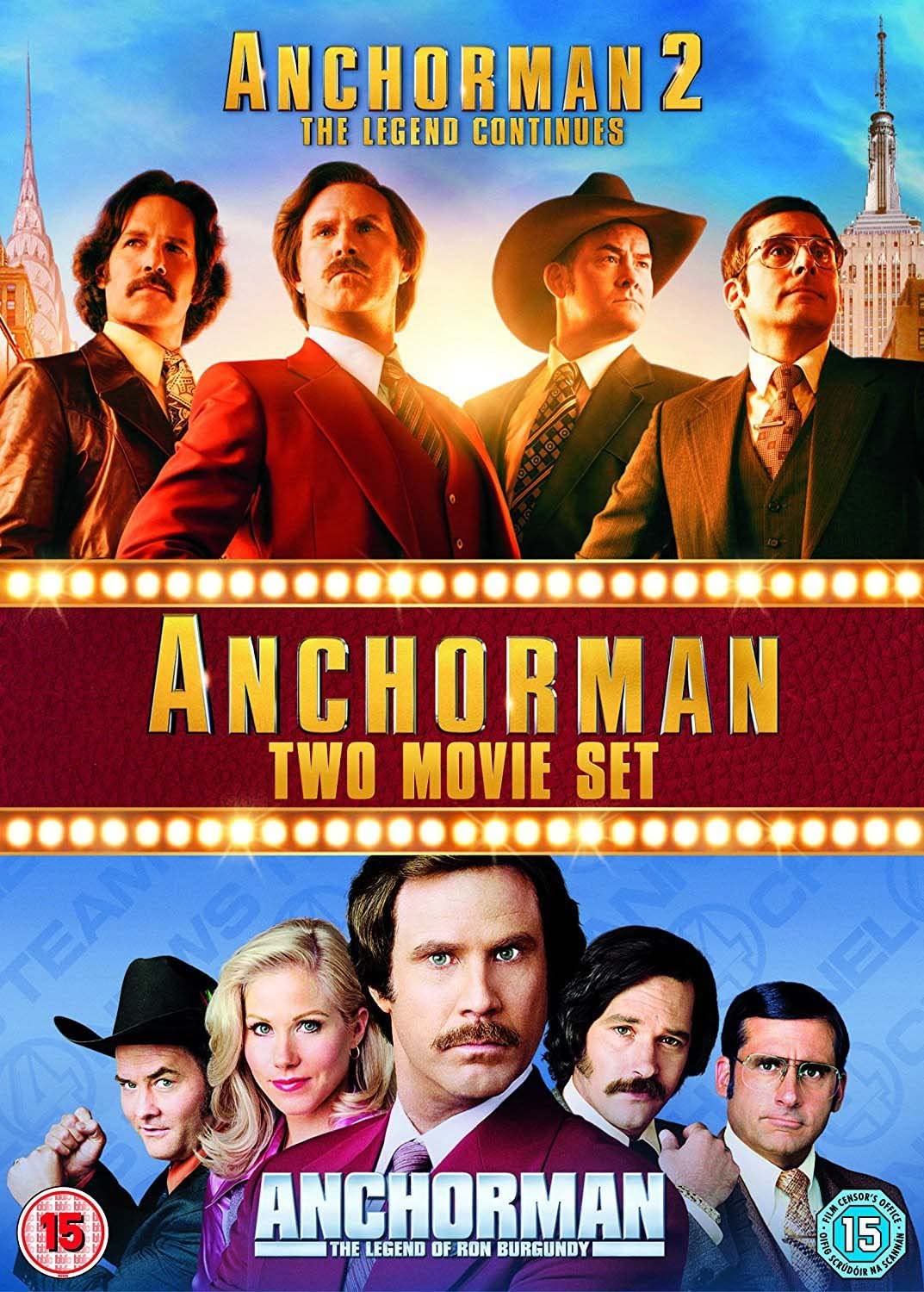 Anchorman and Anchorman 2
Hilariously funny, endlessly quotable and – if you're brave – a great film to get some style inspiration from. Will Ferrell's Ron Burgundy is lead Anchor in 1970's San Diego. He and his all-male team are the big dogs in news reporting, that is until an ambitious new anchor woman is hired. The film never takes itself too seriously and in true 70's style, the suits don't either. Huge Lapels, flared trousers, overbearing checks and suits with leather jackets – if you want to make a statement with your style, take notes in-between laughs. 
Old-school Classic Style 
Legend
One Hardy becomes two in this biographical crime thriller. Ronnie and Reggie Kray rise through the ranks of the criminal underworld to become two of England's most dreaded gangsters, and man do they look good doing it. The true story of the Krays rise and fall through the 60's keeps as close to reality as possible – including the classic 60's styles that the pair wore during their reign. Dark, stylish and real history, you don't want to miss this one.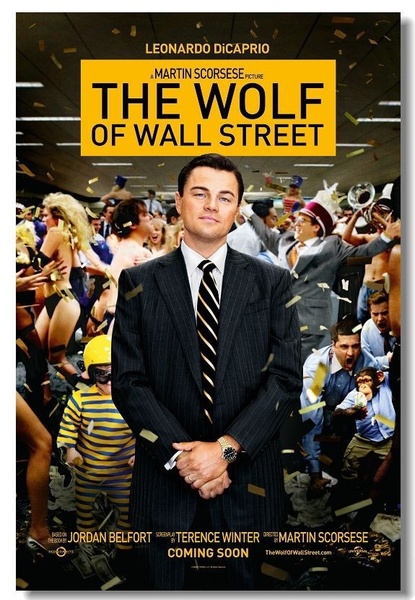 Wolf of Wall street 
Sex, drugs, sales and suits – a great watch surely guaranteed. Leo plays Jordan Belfort in this film adaptation of the best selling book. Starting at the bottom we see how Belfort climbed to the top of the wall street food chain as a young man in the 80's. As his wealth continues to inflate, he and his team spend more and more on extravagance purchases and the suits that come with it are magnificent. Bold in style, story and sheer obscenity, it really has got it all.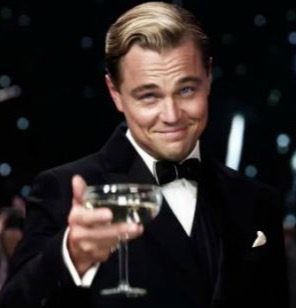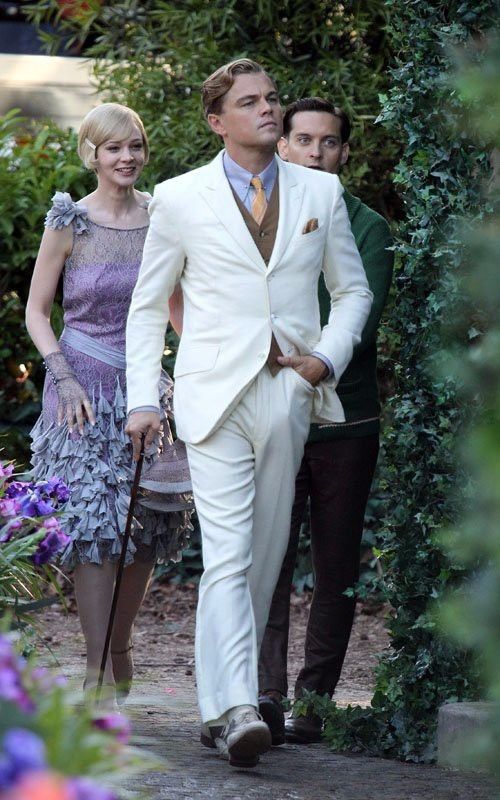 The Great Gatsby
Another Leo classic, this time taking us back to the 1920's. Over the course of the film we're introduced to the eccentric and incredibly wealth Jay Gadsby, a mysterious man so obsessed with one woman that he throws extravagant parties, just in hope that she might show up. The films aesthetic is a somewhat reflective of the roaring 20's but in the name of artistic licence the colours of suits are brighter and bolder, the whole film in fact is vamped up to make the style as pleasing as the story – and that it is.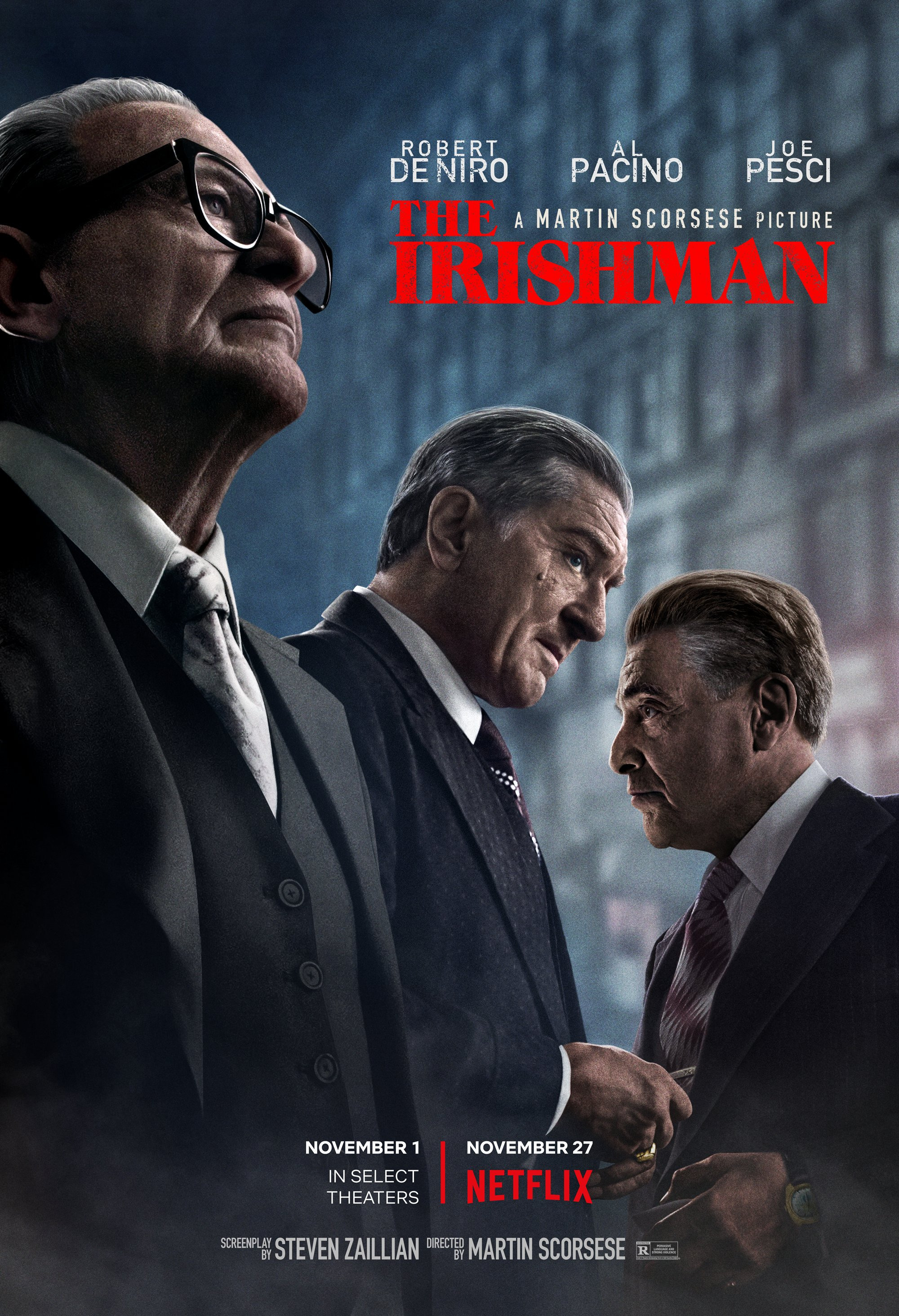 The Irishman 
An all star cast of De Niro, Pacino, Pesci and more directed by the legendary Martin Scorsese. The film follows De Niro playing Frank Sheeran, a truck driver who finds himself involved with mobster and hitman – Pesci's Russell Bufalino. Soon Frank is working for his crime family and Pacino's Jimmy Hoffer. A real mobster-crime epic with true-to-life suits of the day and a gripping true story to keep you entertained.