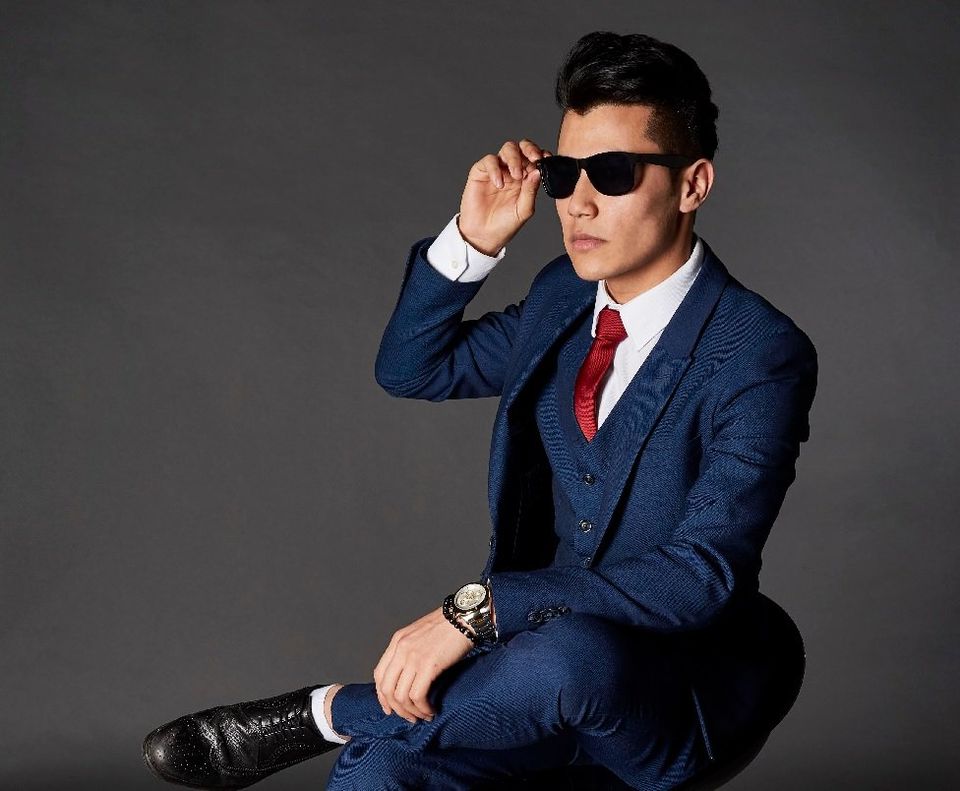 The three-piece suit, it's sophisticated, stylish and versatile. Just look at the fashion icons that wear them, from Idris Elba to Eddie Redmayne, they've all donned them to great effect. However, when wearing your jacket, trousers and waistcoat, there are a few elements to bear in mind, so you look your best. We've put together a few tips to help you:
Wearing a three piece suit to best effect is all about attention to detail. Firstly, do the top button of your shirt up, but when it comes to your waistcoat, tradition dictates that you leave the bottom button undone. Your waistcoat will be more flattering that way; you'll look more relaxed and feel more comfortable too. Also, wear your waistcoat so that it rests over the top of your trousers, not under, so it's covering the belt line. When wearing a three piece, it's best not to wear a belt if you can manage without it. If you've had your suit tailored to fit you, you shouldn't need one; and a belt will spoil the line of your suit. As for your jacket, again don't do up the bottom-most button, as it will help you to retain a crisp, smart silhouette. 
A three piece suit needn't be too formal, as the cut, choice of fabric; colour and accessories can change their look and make them a versatile element of your wardrobe. Yes, a pinstripe suit cuts a dash in the city, and a classic grey suit is suitable for many occasions from weddings to the workplace. However, you can be modish and show some individuality in your choice too. Look around, and you'll see that blue is fast becoming a popular choice for example. 
If you're starting a new job and you're not sure what's appropriate in the office or what's suitable for a specific occasion, simply opt for an understated and classic choice. If you haven't had a three piece suit before, then the safest option is to go for a neutral shade with a matching waistcoat. If you want something a little bit more eye-catching, then try a waistcoat in a complimentary colour.   
Opt for a classic three piece suit, and even if you choose an understated fabric, your accessories can introduce a little flamboyance into your outfit and allow you to ring the changes from occasion to occasion. A colourful pocket square adds a striking style note, and you can pair it up with a coordinating tie or jaunty cufflinks. When it comes to your leather accessories, keep to either black or brown – don't mix them up. Also, a quick word on socks, an often neglected aspect of an outfit, ensure they are long enough that you don't have an unseemly sock gap. 
So, a three piece suit gives you plenty of opportunities to reflect your personal style, with a huge range of fabrics, styles and finishing touches from which to choose. You can opt for a classic look or make it entirely your own. If you're not sure what to choose when it comes to your suit or accessories; or what's suitable for a specific occasion, then ask our friendly team of tailoring consultants. However, opt for a three piece suit, and rest assured, it's likely to be the most versatile piece in your wardrobe.