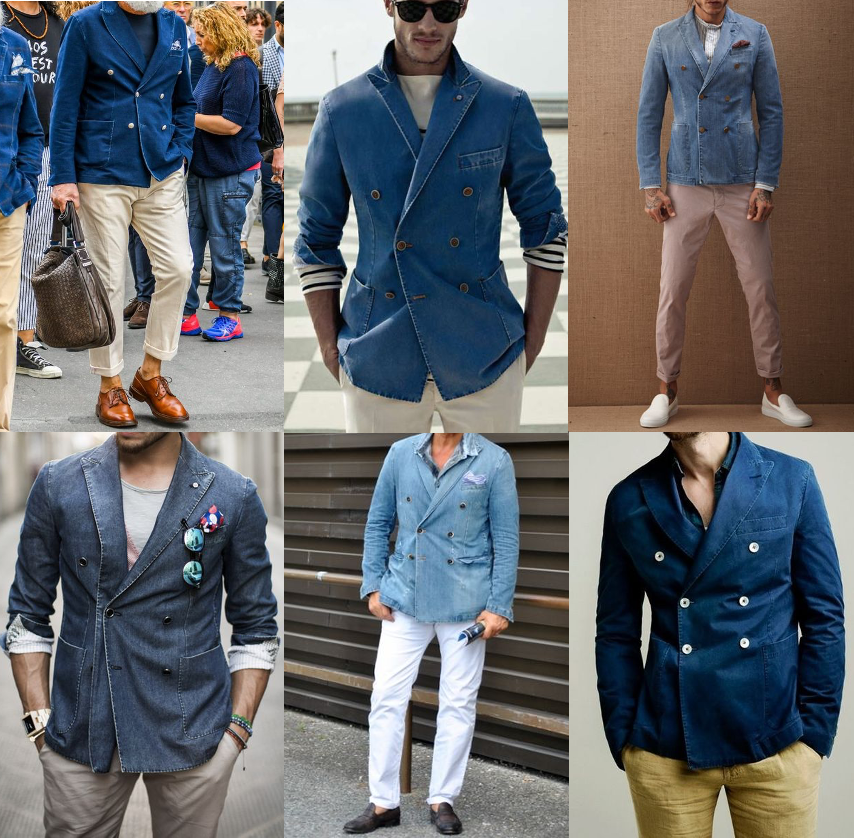 Sports coats
Denim jackets are already a classic that can be found in wardrobes across the globe – and with good reason. The most commonly seen style of denim jacket is a jean jacket or "trucker". Trucker jackets are synonymous with American style, having been popularised by cowboys and miners.
While these are a classic casual garment, for an occasion that requires something a little more formal; a sports coat might be a more appropriate approach. That's no reason to ditch the denim though. A double breasted jacket is a typically very smart garment, combine this old-school formal garment style with trusty denim and the result is the epitome of the term "smart-casual".
Denim Shirts
As with all denims, there are a vast array of shades and colours available. Most commonly seen of course is blue, which conveniently is a colour that pairs with almost all others. That makes dressing a denim shirt an easy task.
They work just as a chino and shirt combo to create a perfectly casual look. Worn under a suit with an open collar, denim shirts create a great smart-casual summer style, or you can even add a tie to the look for a refreshing office outfit.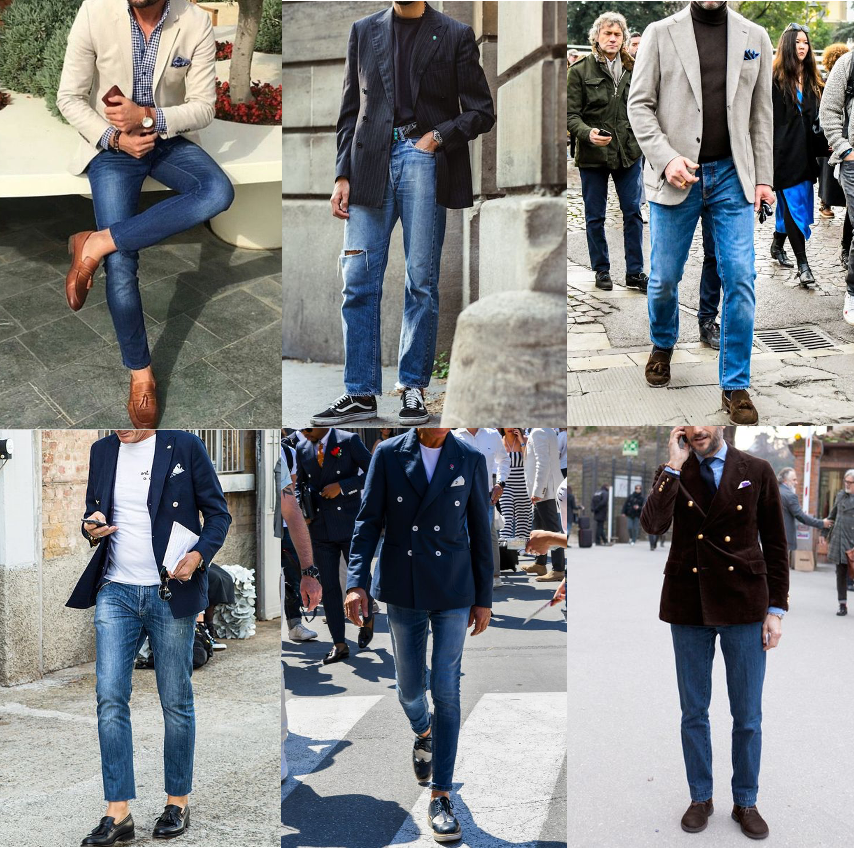 Jeans
Nobody needs to be told the benefits of jeans. They're everywhere. Popular across the globe with just about every generation and available in just about every colour, style and fit one can think of. Jeans are just as at home paired with tailored garments as they are with a hoodie.
This means with jeans you can go almost completely et either ends of the smart-casual spectrum, just by changing what you wear wit them. For example; trainers, jeans, T-shirt and a blazer is a breezy casual look, or alternately you can go to the other side of the spectrum with smart polished shoes, jeans, a shirt and tie, all finished off with a bespoke jacket.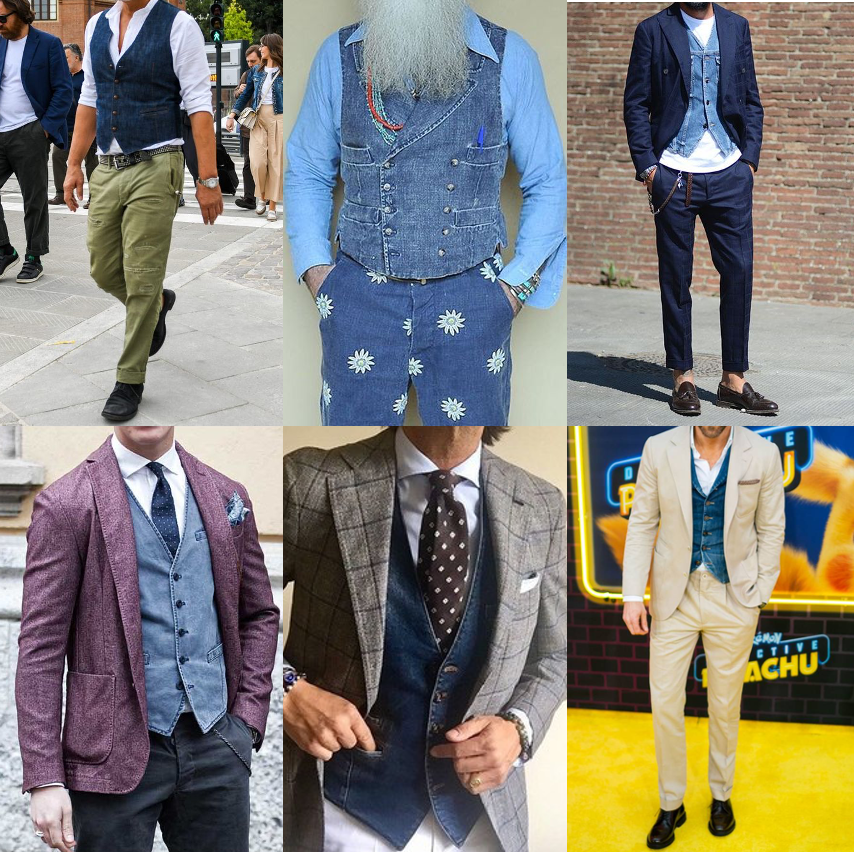 Waistcoats
Waistcoats normally mean you're adding an extra element of formality to a look. Denim however is more often worn to add a casual feel to an outfit. A denim waistcoat then is something of a juxtaposition.
The addition of a contrasting denim waistcoat to a two piece suit provides an added texture and depth, which is great for adding a personal style to your outfit. It's perhaps not something that one would don for a professional event – despite the fact you'd be wearing a three piece, the denim is an unusual casual flair that may not be welcome in a more rigid dress code environment.
Great for spicing up your wardrobe when rules are not an issue though!