Monday 9th December 2019 – Friday 27th December 2020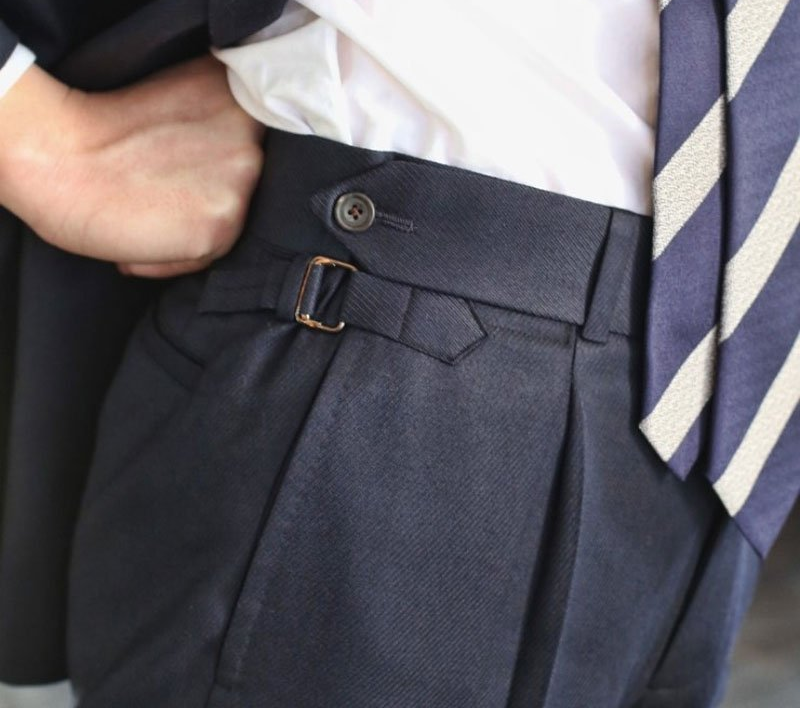 Tis' the season once again, no not Christmas – well, that too – but more importantly, for the month of December we're offering to double the life of your suits by offering a 2nd pair of trousers free of charge when you order a two-piece or three-piece suit.
Depending upon your choice of suit from our three collections, that's the equivalent saving of £357, £540, £798 all the way up to £1500 depending on your choice of cloth.
Why buy extra trousers?
Aside from the money savings, what else is there to gain from having a second pair of suit trousers? Firstly, cloth goes in and out of stock all the time and although it does sometimes come back, the dyes can be different each batch. That can mean that after a few years when your trousers have worn through, making a new trouser to match an old jacket becomes impossible – a mighty shame when you have the perfect fitting jacket!
Styling differences
Extra trousers not only increase the life of your suit, but they can also add some zest on the styling front.
As more and more professionals are moving to dress-down, mixed styling on the extra trousers gives them smart=casual options to wear (that fit them) on the days they aren't required to wear a full suit.

Here are some additional options to outline our point:

Pleated fronts – A debonair and stylish look that has withstood the test of time, this style of trousers is also helpful for larger gentlemen or those with muscular thighs

Plain fronts – Best for the slimmer gentleman or more fashion conscious. This style allows a clean and neat finish across the front of the trousers and avoids billowing

Belt loops – Typically worn with smart-casual trousers such as chinos and jeans. However, to add a change to the suit combination we'd suggest trying one pair with side adjusters and one with belt loops

Side adjusters – If you already tend to opt for belt loops on your suit trousers, why not opt for something more British and go for side adjusters?

These are simply a few styling tweaks that can be used to add some style to a staid wardrobe. Other options are mix-matching a different colour to the jacket as a smart-casual option. We can also add 3-4 extra trousers to give extra longevity to your suit. Please let us know if you would like any more hints and tips [email protected]