The subtle statement piece every man should own
Brown suits are back.
The iconic piece of 70's tailoring has been ushered back into the folds of haute couture by style icons like Ryan Gosling, Bradley Cooper, and David Beckham. There are some conditions, however, as not all brown suits are born equal.
Up until recently, brown suits had been in fashion exile, reserved for used car salesmen and clueless prom-goers. They were, in truth, a bit of a joke. Why now, then, are brown suits launching a resurgence via the upper echelons of men's fashionistas?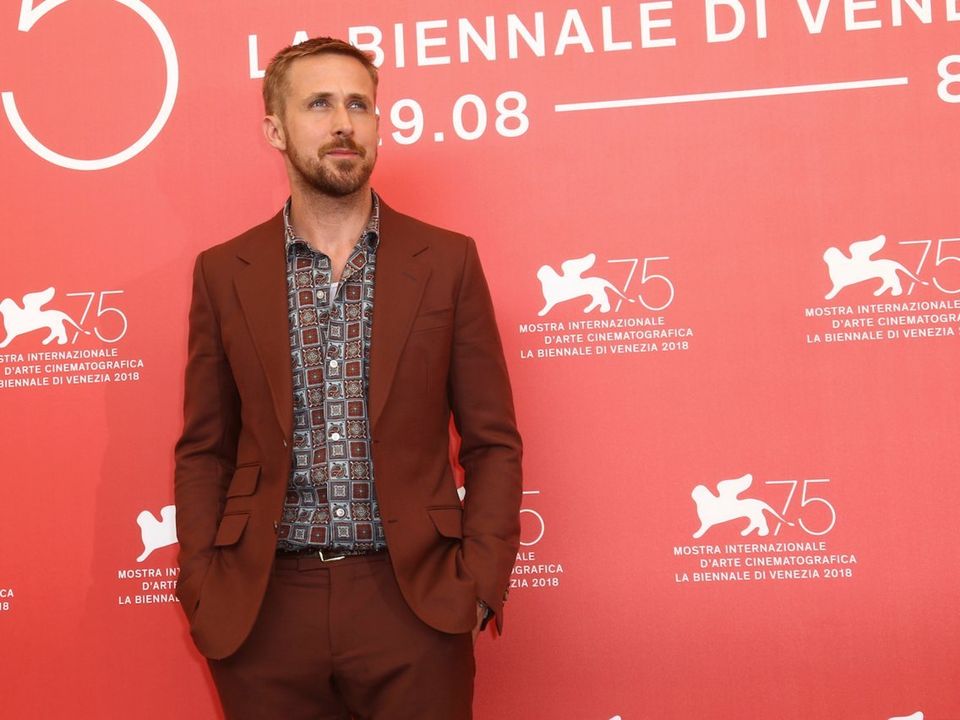 What to wear with a brown suit
We'd recommend going either much lighter, like an oatmeal, or towards the darker end, like a deep espresso; a rich brown that across the room is hard to tell if it's just a dark suit. There is one shade you should be extremely wary of, and that's the middle of the spectrum, like a milk chocolate colour: The lighter, very orangey brown. There are some celebrities that have done this and they can probably get away with it because they're celebrities but if the average gentleman walked into the office in a suit like that, it'd probably be the last time he wore it.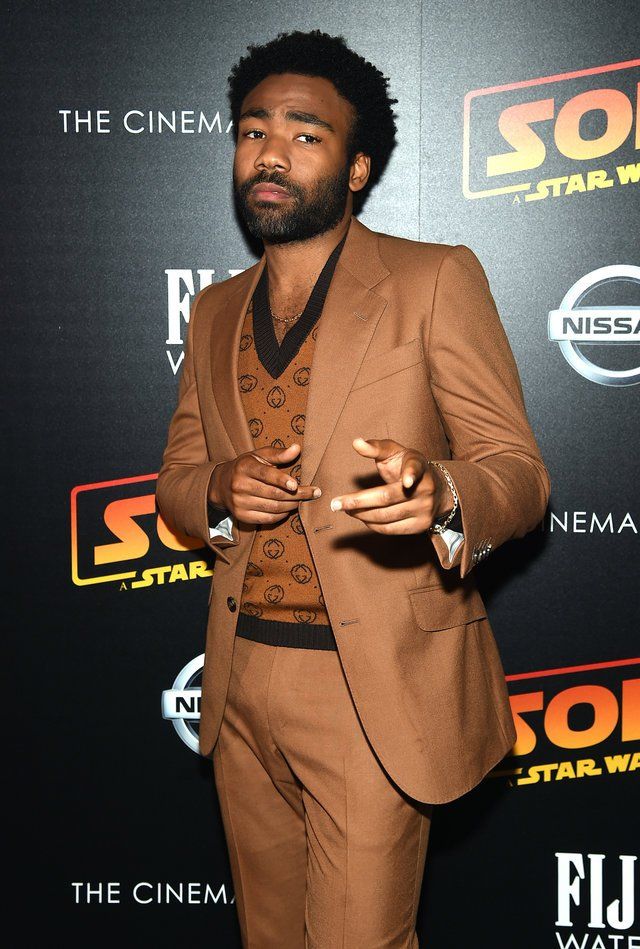 What to wear with a brown suit
If your suit is the statement, does that mean you should leave your accessories behind? No, but you should certainly keep them toned down.
If it were to be worn with a pochette we'd recommend a thin slither of white, rather than a gaudy bright and colourful handkerchief – allow the cloth to do the talking. We'd also recommend a light, powder blue shirt with a navy tie, and the darker the brown of the suit, the more optionality you have to play around with different shirt colours. A white shirt and navy tie work because what you're really making a statement with is the suit, not the accessories, so again let that be the statement. Stay away from ties in orange, red, or purple, which will clash with your suit.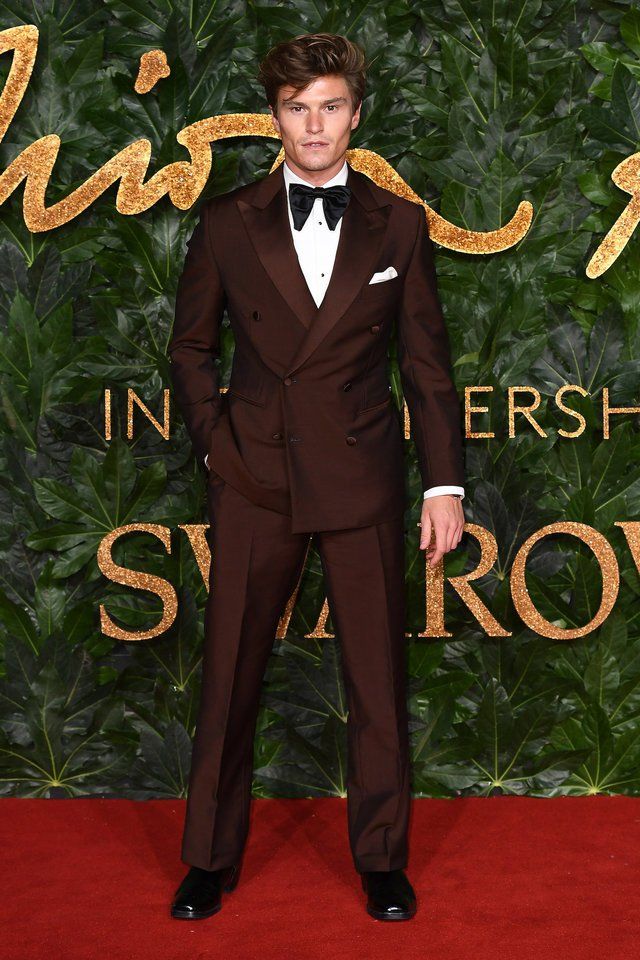 You can even wear brown to a wedding
Brown is not a traditional wedding colour, but that doesn't mean it can't and shouldn't be done. Like many things in fashion, though, the right outfit is all about timing. For a summer wedding we would never recommend brown but for a winter wedding or an autumn wedding, particularly if it's outside and those earth tones are all around you, then a dark brown suit could definitely be a good look.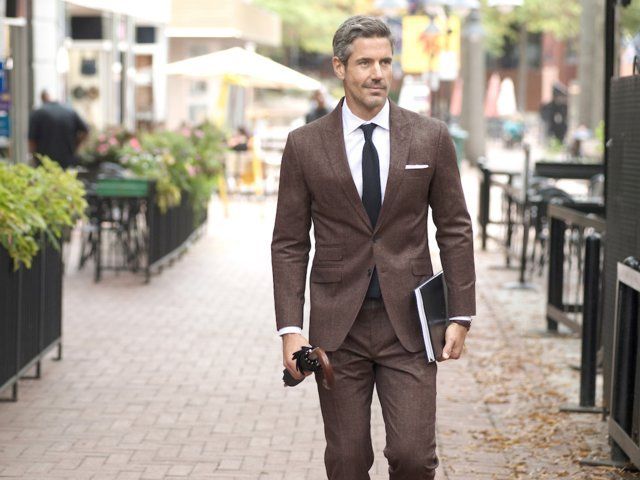 Cloth recommendations
We've teamed up with cloth partners Dormeuil to bring you our recommendations of the perfect brown cloths to add to the collection. Let us know if you'd like to come to the club for a casual drink and to peruse.
From Amadeus 365 bunch 901 – 202.350 (32) 100% Worsted Wool 260 gr 8.5 oz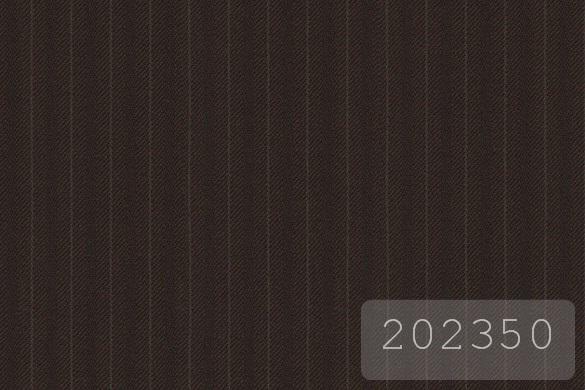 A solid melange brown suit can be worn 365 days a year, as a staple. It's versatile and can be worn with vibrant accessories in Summer and darker accents in Autumn.
From Amadeus 365 bunch 901 – 202.016 (84) 100% Worsted Wool 260 gr 8.5 oz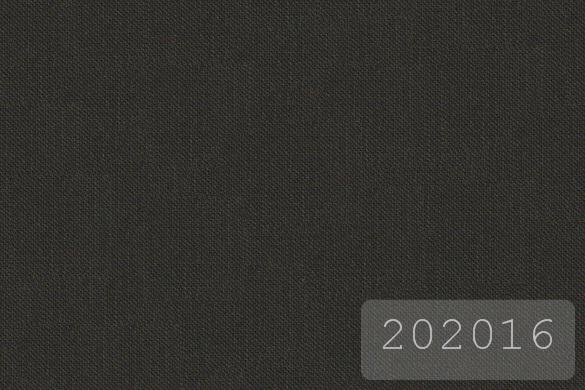 A light weight brown plaid creates a winter look in warm climates that stay hot throughout the Autumn months.
From Cosmos bunch 903 – 417.504 (4) 75% Worsted Wool 15% Silk 10% Linen 230 gr 7.5 oz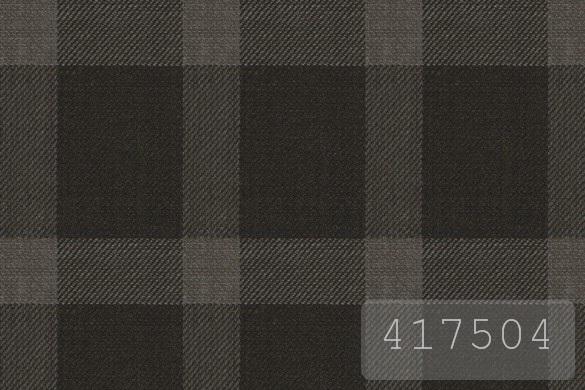 A taupe textured cloth woven with high twist yarn travels from North to South and from East to West – in comfort and style.
From Tonik Wool bunch 904 – 290.017 (16) 100% Worsted Wool (with Stretch) 295 gr 9.5 oz