Styling tips for your next dinner suit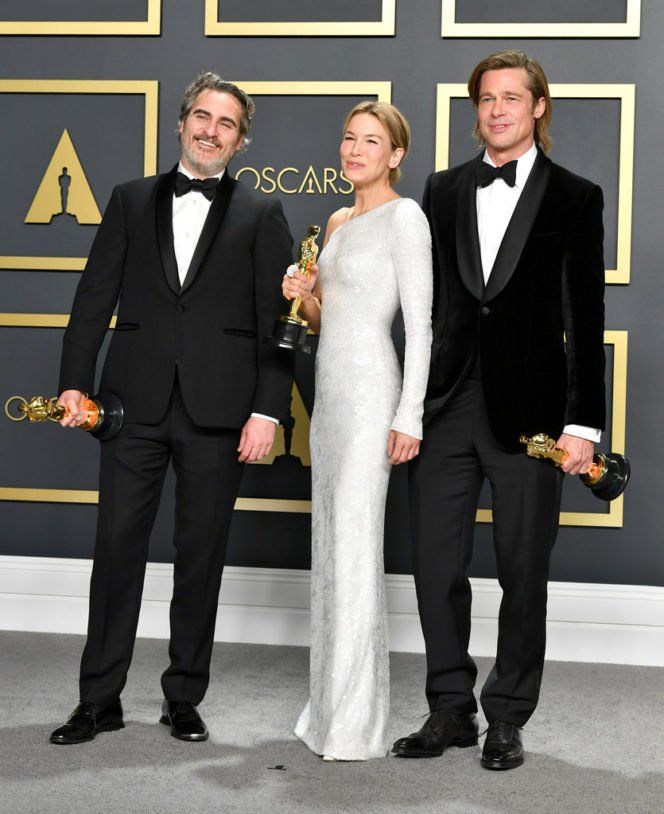 It was good to see that smart, crisp lines were very much the order of the day for the Oscars 2020, with velvet jackets and shawl lapels featuring heavily.
We'll start with the more unusual: A terracotta tuxedo – why not?!Although John Cho's current horror film, The Grudge, may have been a long shot for an Oscar, his sense of style ticks all the boxes. The slight asymmetry is what really makes this outfit, as well as the all-black bow tie and shirt combination. It just shows that you can pull off something daring if you get the combination right.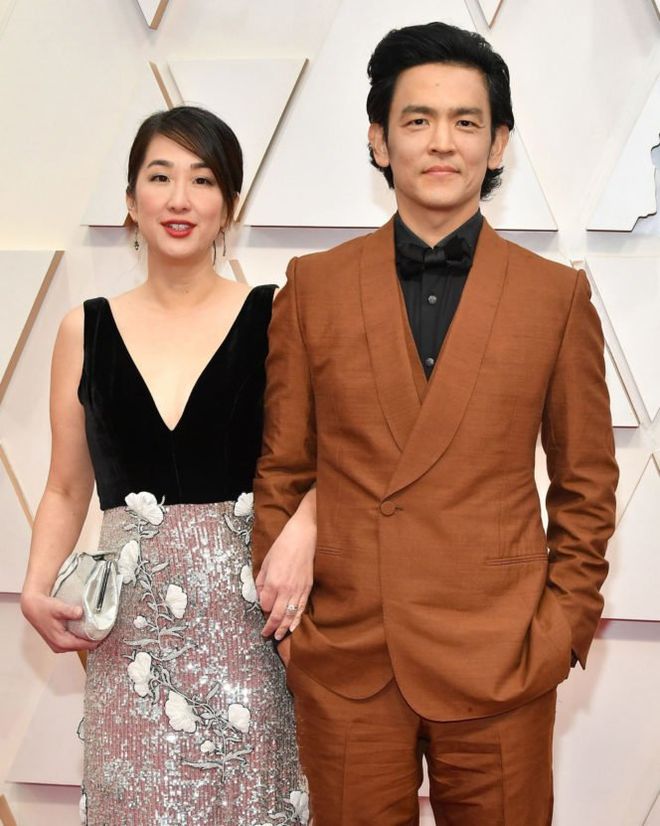 Also sporting something out of the ordinary is David Oyelowo. The actor wore a burgundy Dolce & Gabbana tuxedo to the 87th Academy Awards.
These outfits have a high risk factor so, if you are a first-timer, stick with the more neutral and classic black. They are also more one-offs as it's difficult to roll them out to several occasions a year.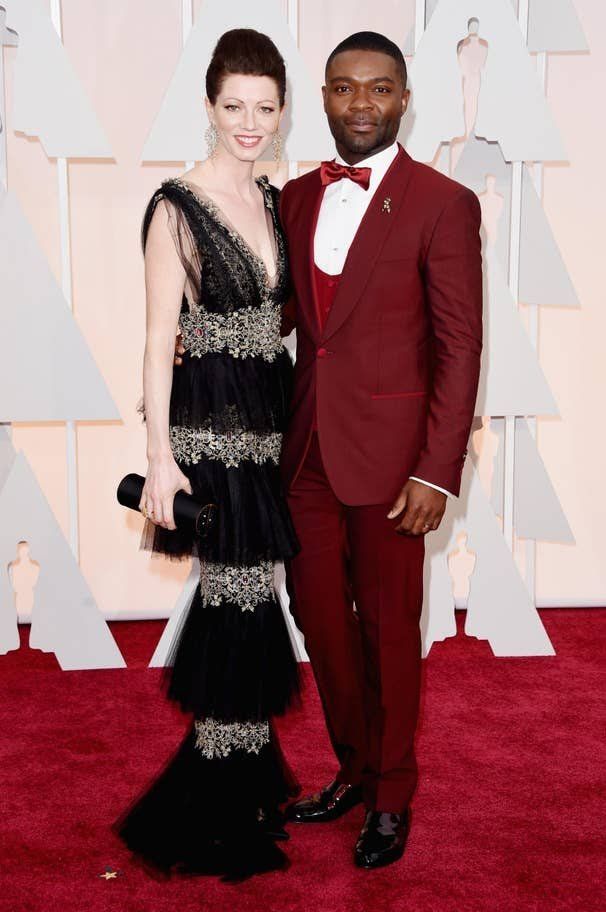 Talking about classic and safe, Leonardo Di Caprio pulls this off effortlessly with an Armani 1 button peak lapelled single breasted suit and self-tie bow tie. The sleeve length is just right showing 1/2'' of shirt on the cuff. Not that Leo needs it(!) but the peak lapel is a very flattering look and takes the eye up giving the appearance of a taller and more slender physique.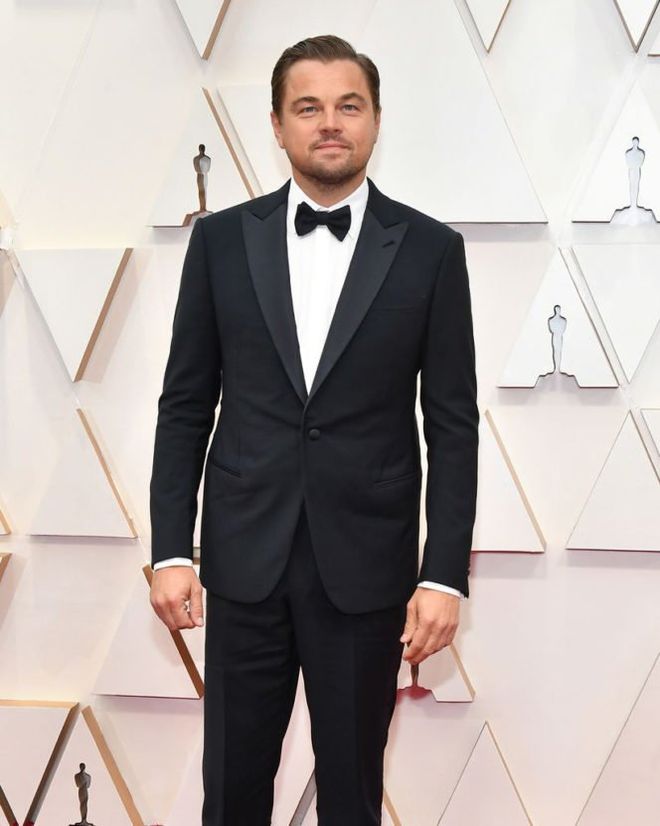 A more prevalent look was the shawl lapel and, our recommendation this season, black velvet jacket. This subtle combination looks stylish on most men and can be seen on Brad Pitt wearing Brioni and a stunning jacket with gauntlet cuff on Tom Hanks. Although Hanks gets the sleeve length very wrong here he nonetheless looks dapper in this bespoke piece.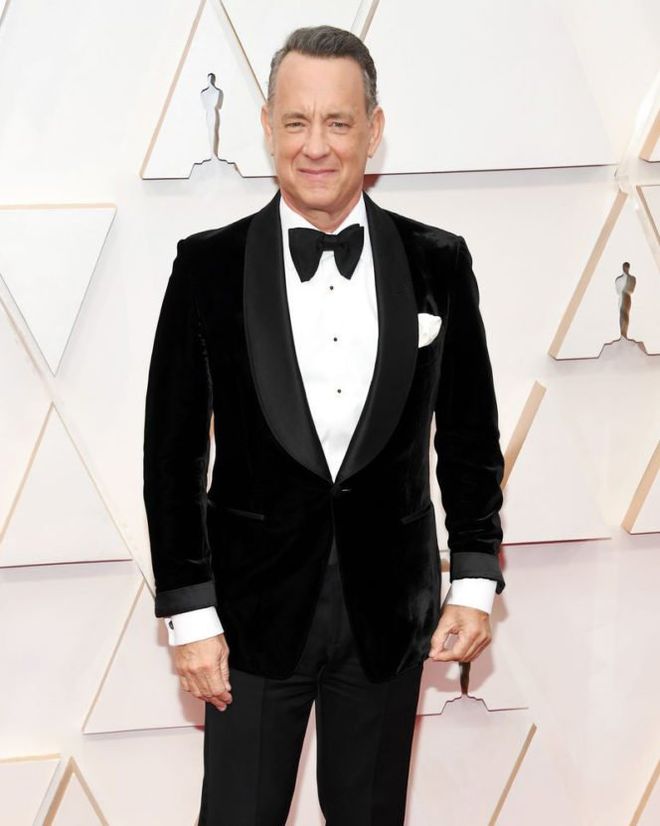 Finally, we feature the older guard in Robert De Niro and Al Pacino, who have a style all of their own. De Niro in a more relaxed fit 1 button single breasted jacket, again with peak lapel. The black tie instead of bow-tie gives his outfit something different and we'd also recommend this for the more rotund gentleman. Pacino opts for the velvet jacket, again with a more relaxed fit that complements his frame. The mono look of black on black is elegant and sophisticated with the entire outfit being finished off with a silk scarf. Nice work Al!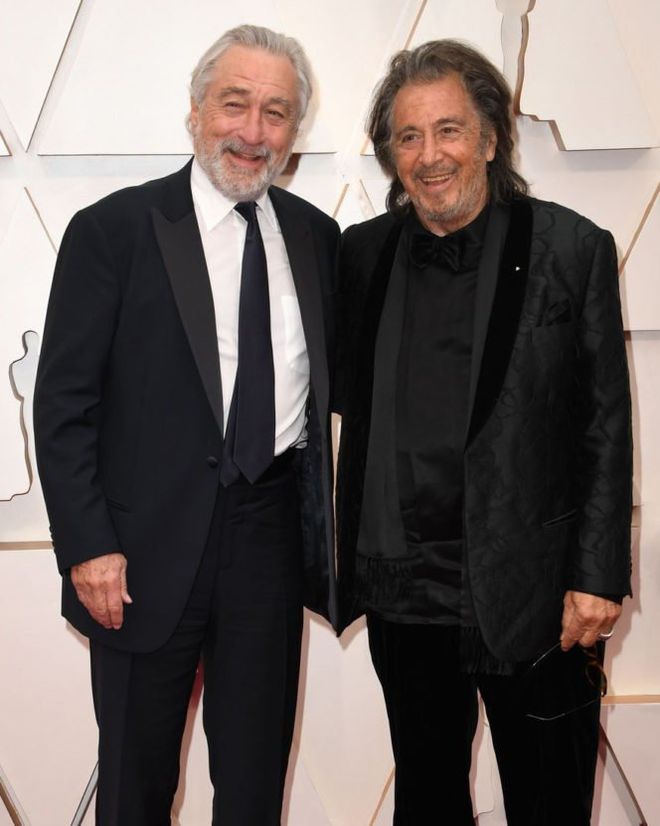 Ultimately we'd suggest that a safe option is the classic black tie with peak or shawl lapel (peak to take the eye up and shawl for an elegant look that works on most men). We'd recommend trying a black or subtle coloured or patterned velvet jacket to do something daring but nonetheless timeless. The coloured options definitely work with a darker complexion, however they are more daring and less versatile.