This AW season we urge you not to look like a ninny in an ill-fitting, boring or matted coat. Our tips below in what to do and not to do when opting for this oft-overlooked essential for a gentleman's wardrobe.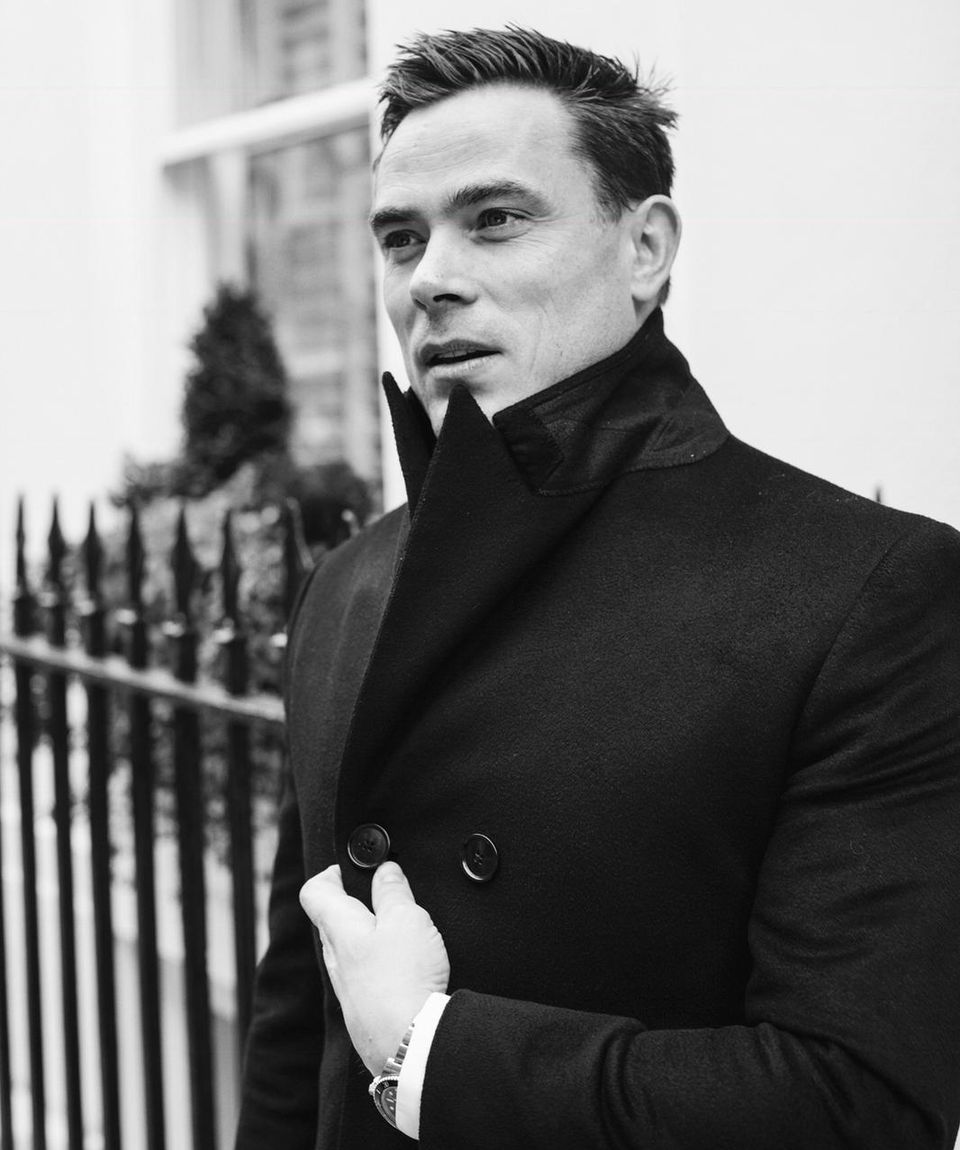 1. Avoid Boring Black
We'd recommend avoiding the same dull plain black overcoat (you know the one): single breasted, notch lapel, tends to be seen with bobbling on the stress areas and shows off every fleck of dust available to man. Consider other colours such as brown, tan, or different colour mixes, checks and subtle patterns.
If you do opt for black, try trading up with a unique and luxurious cloth such as Alpaca or cashmere; otherwise mixing up the style can make black look elegant and luxurious (for example double-breasted with an exaggerated peak lapel).
2. Opt For Knee Length
It's a very traditional, classic look that won't go out of style. If you peruse the off the peg options you're likely to see a lot of very short options which will lose their relevance – and also won't keep out the cold!
The proper overcoat length can be very flattering to your look, and it should be proportional to your height. If you're a shorter man, go with something that is knee length or slightly shorter. If you're a taller man, go with something knee length or slightly longer. If you're of regular height, just go with something around knee length.
3. Go For 100% Natural Materials
Even expensive overcoats these days are often blended because the fabric is less costly and thus increases the profit margins of the manufacturer. Whilst polyester fibres can make a garment more durable, they're not as insulating as natural fibres such as cashmere, wool, or alpaca. They also don't age as well or retain their shape.
100% wool is an exceptional cloth for overcoats because it's heavy, doesn't absorb water, and it keeps you warm. Cashmere is really lovely and soft to the touch, with an irresistible luxury look – a must for those discerning individuals.
4. Avoid Zips At All Costs
Although they are a must in ski and functional jackets, an overcoat is a stylish garment and we'd always recommend buttons. In case you opt for a duffle coat, you can use wooden toggles.
5. Stand Out In Double-Breasted Overcoats
It's true that single-breasted coats are the norm, but double-breasted makes you stand out from the crowd, giving you an air of authority. On top of that, it keeps you warmer by featuring two overlapping layers of fabric.
If you opt for a double-breasted overcoat, make sure it has peak lapels because that's a classic style or an Ulster collar. Stay away from notch lapels in double-breasted overcoats to avoid being mistaken for a 1980's pop singer!
6. Baggy Overcoats Make You Look Unattractive
First of all, determine how you want to wear your overcoat. If you do want to wear a jacket underneath, make sure you have enough room in your overcoat. Ideally, bring a jacket when you try it on and make sure you have enough space in the shoulder area and the upper arm in your sleeve.
To ensure the best possible fit give yourself enough room to get in and out comfortably but maintain the traditional hourglass shape that your suits exhibit. This will have a slimming effect and also subtly say to the world that this overcoat was made for you!
7. Look For Striking Yet Classic Details
We're not recommending bright orange reflective overcoats just yet! However, we would urge you to consider an exciting weave in the fabric; it's versatile because you can wear all kinds of plain suits underneath it.
Alternatively you could go with a bold pattern, a classic such as herringbone, and they can be oversized, a check or perhaps a Harris Tweed. You can also opt for epaulets, angled pockets, patch pockets and flash lining. They're all classic details, and it's fun to play with them on an overcoat.
8. Avoid Trends
We'd suggest that you don't buy overcoats that combine different styles as they will look dated very quickly. Designers often want to add a little twist to their overcoat, and so they start mixing patterns and details from traditional overcoats. Most of the time, they look just odd. For example, if you have a trench coat, it should be made out of a cotton gabardine. If you start making it in a wool fabric or leather, the look is just very crass.
9. Overcoats & Casual Attire Don't Mix
If you want to wear your tracksuit, go with a quilted jacket or a hoodie and leave the overcoat at home. Mixing those two elements just says 'I want to dress up, but at the same time I don't,' and it just makes you look odd. The same is true for accessories such as baseball hats; they simply wouldn't go with an overcoat.
10. The Heavier The Overcoat, The Better
Look for heavy fabrics in an overcoat because they're much more forgiving, they don't show creases as easily, and they'll keep you warm. Today, fabric with 14 – 19 ounces or 420 – 570 grams is considered to be heavy. Traditionally that was almost a lightweight overcoat, and you could find some in 28 – 30 ounces or 850 – 900 grams.
Fortunately the cloth finishing today is much better, so fabrics are softer which is nice but that doesn't help you if you don't stay warm when it's really windy and cold outside. If you pick up an overcoat, it has to feel substantial and heavy; if it doesn't, I suggest you leave it behind.
Summary
Typically for your first foray into bespoke we'd suggest choosing a plain overcoat with very subtle styling such as navy blue, charcoal grey or black. If you already own a couple of overcoats why not try something more adventurous in a thick tweed, pattern or branch out on the styling front with double-breasted and the features suggested above. For any questions please drop us a line and we'd be happy to assist: [email protected]